April 13, 2021
Winter is on my head, but eternal spring is my heart — Victor Hugo
Response Ability | Vaccines, Variants, Vacations — and what do I think about the new J&J issue.
by, Jordan L. Shlain MD
Welcome to Dispatch #18, which falls on the anniversary of my New York volunteer effort at a hastily-built FEMA tent on the cold sidewalk outside of Columbia's Washington Heights Emergency Room where I was asked to triage who was sick enough to be admitted to the overflowing ER and who should go home. All I had was a cheap, disposable plastic stethoscope, a pulse oximeter, a blood pressure cuff, a thermometer, and an iPad that had live translators. I had no ability to do a COVID test — at the time they were reserved for healthcare workers in the other tent. The whole episode was eerie. I've added some video clips and photos at the end if you're interested.
It's April and we're now vaccinating a few million people per day. This is great! Full stop. It was only 5 months ago we were in the global doghouse — and now we're back. The US is on track to have all adults immunized by summer. While there is much to be grateful for, we can't turn a blind eye to the access disparity and the greater issues that it represents. If you want to read the details of the vaccine section, know this: get any of the three vaccines being offered in the US — they all prevent severe disease and death. On J&J — what you need to know is the risk of dying from COVID (Covid has already killed 1,712 out of every million Americans) is much greater than the risk of a blood clot (6 in 6,800,000 or 1.13 out of every million Americans). This is real, yet it must be taken in context-see Vaccine section.
Lots of new questions and answers as we trundle through what I hope is the penultimate act of this pandemic. We are seeing rising cases in certain states with a dark cloud of variants obscuring a clear path to herd immunity. Kids are now the major focus of a vaccination effort — and if we want their buy in, politicians and public health professionals need to get on TikTok or Snap! Most Gen Zs want to wait and see what happens.
Cases are starting to rise in the US and there is a real possibility of a fourth wave, albeit not as gnarly as our summer wave, but real enough to strain the healthcare system — and with a younger demographic.
I'm more optimistic about the US than I have been in a long time, but we're not there yet. We likey have a few more months of mask-wearing for those vaccinated in the U.S. The rest of the world will likely not be vaccinated for years — and this is a problem. The United States has a unique opportunity to show our magnanimity and help less fortunate countries get vaccinated. If we want to be the leaders of the free world, we have to act like it. Generosity is the most powerful form of influence.
OK — let's get to it.
https://tincture.io/response-ability-vaccines-variants-vacations-dispatch-18-387e1a413b8f
April 8, 2021
Katalin Kariko in February at her home in Jenkintown, Pa.Hannah Yoon
Must read.
The New Yorker
Kati Kariko Helped Shield the World From the Coronavirus.
Collaborating with devoted colleagues, Dr. Kariko laid the groundwork for the mRNA vaccines turning the tide of the pandemic.
by Gina Kolata
Messenger RNA (mRNA) technology is the bedrock of the vaccines made by Pfizer-BioNTech and Moderna. It's the genetic script that carries instructions to the protein-making machinery of cells.
For its newly prominent role protecting the world from the coronavirus pandemic, we can thank Katalin Kariko, a Hungarian-born scientist, and her close collaborator, Dr. Drew Weissman.
Dr. Kariko, 66, has focused on mRNA for her entire career. She was convinced it could be used to instruct cells to make their own medicines, including vaccines.
For decades, she clung to the fringes of academia in the United States, struggling to find a permanent position and never making more than $60,000 a year. Her unorthodox ideas seemed wild and fanciful to her peers, and she struggled to get grants.
After her research stalled — she could make mRNA work in a petri dish, but not in living mice — Dr. Kariko found a clue in an experiment's control group. A single molecule called pseudouridine helped evade the immune response and deliver the protein-instruction payload.
Eventually, companies like Moderna and BioNTech took notice of Dr. Kariko and Dr. Weissman's research. And when Chinese scientists posted the genetic sequence of the coronavirus in January 2020, they were ready. BioNTech designed its mRNA vaccine in hours; Moderna took two days.
Last November, when the first stunning results from the mRNA coronavirus vaccines came in, Dr. Kariko turned to her husband. "Oh, it works," she said. "I thought so."
To celebrate, our colleague Gina Kolata reports, Dr. Kariko ate an entire box of Goobers chocolate-covered peanuts. By herself.
Dr. Kariko and her family in 1985.Credit…via Kati Kariko
She grew up in Hungary, daughter of a butcher. She decided she wanted to be a scientist, although she had never met one. She moved to the United States in her 20s, but for decades never found a permanent position, instead clinging to the fringes of academia.
Now Katalin Kariko, 66, known to colleagues as Kati, has emerged as one of the heroes of Covid-19 vaccine development. Her work, with her close collaborator, Dr. Drew Weissman of the University of Pennsylvania, laid the foundation for the stunningly successful vaccines made by Pfizer-BioNTech and Moderna.
For her entire career, Dr. Kariko has focused on messenger RNA, or mRNA — the genetic script that carries DNA instructions to each cell's protein-making machinery. She was convinced mRNA could be used to instruct cells to make their own medicines, including vaccines.
But for many years her career at the University of Pennsylvania was fragile. She migrated from lab to lab, relying on one senior scientist after another to take her in. She never made more than $60,000 a year.
By all accounts intense and single-minded, Dr. Kariko lives for "the bench" — the spot in the lab where she works. She cares little for fame. "The bench is there, the science is good," she shrugged in a recent interview. "Who cares?"
Dr. Anthony Fauci, director of the National Institutes of Allergy and infectious Diseases, knows Dr. Kariko's work. "She was, in a positive sense, kind of obsessed with the concept of messenger RNA," he said.
Dr. Kariko's struggles to stay afloat in academia have a familiar ring to scientists. She needed grants to pursue ideas that seemed wild and fanciful. She did not get them, even as more mundane research was rewarded.
"When your idea is against the conventional wisdom that makes sense to the star chamber, it is very hard to break out," said Dr. David Langer, a neurosurgeon who has worked with Dr. Kariko.
Dr. Kariko's ideas about mRNA were definitely unorthodox. Increasingly, they also seem to have been prescient.
"It's going to be transforming," Dr. Fauci said of mRNA research. "It is already transforming for Covid-19, but also for other vaccines. H.I.V. — people in the field are already excited. Influenza, malaria."
'I Felt Like a God'
For Dr. Kariko, most every day was a day in the lab. "You are not going to work — you are going to have fun," her husband, Bela Francia, manager of an apartment complex, used to tell her as she dashed back to the office on evenings and weekends. He once calculated that her endless workdays meant she was earning about a dollar an hour.
For many scientists, a new discovery is followed by a plan to make money, to form a company and get a patent. But not for Dr. Kariko. "That's the furthest thing from Kate's mind," Dr. Langer said.
She grew up in the small Hungarian town of Kisujszallas. She earned a Ph.D. at the University of Szeged and worked as a postdoctoral fellow at its Biological Research Center.
In 1985, when the university's research program ran out of money, Dr. Kariko, her husband, and 2-year-old daughter, Susan, moved to Philadelphia for a job as a postdoctoral student at Temple University. Because the Hungarian government only allowed them to take $100 out of the country, she and her husband sewed £900 (roughly $1,246 today) into Susan's teddy bear. (Susan grew up to be a two-time Olympic gold medal winner in rowing.)
When Dr. Kariko started, it was early days in the mRNA field. Even the most basic tasks were difficult, if not impossible. How do you make RNA molecules in a lab? How do you get mRNA into cells of the body?
In 1989, she landed a job with Dr. Elliot Barnathan, then a cardiologist at the University of Pennsylvania. It was a low-level position, research assistant professor, and never meant to lead to a permanent tenured position. She was supposed to be supported by grant money, but none came in.
She and Dr. Barnathan planned to insert mRNA into cells, inducing them to make new proteins. In one of the first experiments, they hoped to use the strategy to instruct cells to make a protein called the urokinase receptor. If the experiment worked, they would detect the new protein with a radioactive molecule that would be drawn to the receptor.
"Most people laughed at us," Dr. Barnathan said.
One fateful day, the two scientists hovered over a dot-matrix printer in a narrow room at the end of a long hall. A gamma counter, needed to track the radioactive molecule, was attached to a printer. It began to spew data.
Their detector had found new proteins produced by cells that were never supposed to make them — suggesting that mRNA could be used to direct any cell to make any protein, at will.
"I felt like a god," Dr. Kariko recalled.
She and Dr. Barnathan were on fire with ideas. Maybe they could use mRNA to improve blood vessels for heart bypass surgery. Perhaps they could even use the procedure to extend the life span of human cells.
Dr. Barnathan, though, soon left the university, accepting a position at a biotech firm, and Dr. Kariko was left without a lab or financial support. She could stay at Penn only if she found another lab to take her on. "They expected I would quit," she said.
Universities only support low-level Ph.D.s for a limited amount of time, Dr. Langer said: "If they don't get a grant, they will let them go." Dr. Kariko "was not a great grant writer," and at that point "mRNA was more of an idea," he said.
But Dr. Langer knew Dr. Kariko from his days as a medical resident, when he had worked in Dr. Barnathan's lab. Dr. Langer urged the head of the neurosurgery department to give Dr. Kariko's research a chance. "He saved me," she said.
Dr. Langer thinks it was Dr. Kariko who saved him — from the kind of thinking that dooms so many scientists.
Working with her, he realized that one key to real scientific understanding is to design experiments that always tell you something, even if it is something you don't want to hear. The crucial data often come from the control, he learned — the part of the experiment that involves a dummy substance for comparison.
"There's a tendency when scientists are looking at data to try to validate their own idea," Dr. Langer said. "The best scientists try to prove themselves wrong. Kate's genius was a willingness to accept failure and keep trying, and her ability to answer questions people were not smart enough to ask."
Dr. Langer hoped to use mRNA to treat patients who developed blood clots following brain surgery, often resulting in strokes. His idea was to get cells in blood vessels to make nitric oxide, a substance that dilates blood vessels, but has a half-life of milliseconds. Doctors can't just inject patients with it.
He and Dr. Kariko tried their mRNA on isolated blood vessels used to study strokes. It failed. They trudged through snow in Buffalo, N.Y., to try it in a laboratory with rabbits prone to strokes. Failure again.
And then Dr. Langer left the university, and the department chairman said he was leaving as well. Dr. Kariko again was without a lab and without funds for research.
A meeting at a photocopying machine changed that. Dr. Weissman happened by, and she struck up a conversation. "I said, 'I am an RNA scientist — I can make anything with mRNA,'" Dr. Kariko recalled.
Dr. Weissman told her he wanted to make a vaccine against H.I.V. "I said, 'Yeah, yeah, I can do it,'" Dr. Kariko said.
Despite her bravado, her research on mRNA had stalled. She could make mRNA molecules that instructed cells in petri dishes to make the protein of her choice. But the mRNA did not work in living mice.
"Nobody knew why," Dr. Weissman said. "All we knew was that the mice got sick. Their fur got ruffled, they hunched up, they stopped eating, they stopped running."
It turned out that the immune system recognizes invading microbes by detecting their mRNA and responding with inflammation. The scientists' mRNA injections looked to the immune system like an invasion of pathogens.
But with that answer came another puzzle. Every cell in every person's body makes mRNA, and the immune system turns a blind eye. "Why is the mRNA I made different?" Dr. Kariko wondered.
A control in an experiment finally provided a clue. Dr. Kariko and Dr. Weissman noticed their mRNA caused an immune overreaction. But the control molecules, another form of RNA in the human body — so-called transfer RNA, or tRNA — did not.
A molecule called pseudouridine in tRNA allowed it to evade the immune response. As it turned out, naturally occurring human mRNA also contains the molecule.
Added to the mRNA made by Dr. Kariko and Dr. Weissman, the molecule did the same — and also made the mRNA much more powerful, directing the synthesis of 10 times as much protein in each cell.
The idea that adding pseudouridine to mRNA protected it from the body's immune system was a basic scientific discovery with a wide range of thrilling applications. It meant that mRNA could be used to alter the functions of cells without prompting an immune system attack.
"We both started writing grants," Dr. Weissman said. "We didn't get most of them. People were not interested in mRNA. The people who reviewed the grants said mRNA will not be a good therapeutic, so don't bother.'"
Leading scientific journals rejected their work. When the research finally was published, in Immunity, it got little attention.
Dr. Weissman and Dr. Kariko then showed they could induce an animal — a monkey — to make a protein they had selected. In this case, they injected monkeys with mRNA for erythropoietin, a protein that stimulates the body to make red blood cells. The animals' red blood cell counts soared.
The scientists thought the same method could be used to prompt the body to make any protein drug, like insulin or other hormones or some of the new diabetes drugs. Crucially, mRNA also could be used to make vaccines unlike any seen before.
Instead of injecting a piece of a virus into the body, doctors could inject mRNA that would instruct cells to briefly make that part of the virus.
"We talked to pharmaceutical companies and venture capitalists. No one cared," Dr. Weissman said. "We were screaming a lot, but no one would listen."
Eventually, though, two biotech companies took notice of the work: Moderna, in the United States, and BioNTech, in Germany. Pfizer partnered with BioNTech, and the two now help fund Dr. Weissman's lab.
'Oh, It Works'
Soon clinical trials of an mRNA flu vaccine were underway, and there were efforts to build new vaccines against cytomegalovirus and the Zika virus, among others. Then came the coronavirus.
Researchers had known for 20 years that the crucial feature of any coronavirus is the spike protein sitting on its surface, which allows the virus to inject itself into human cells. It was a fat target for an mRNA vaccine.
Chinese scientists posted the genetic sequence of the virus ravaging Wuhan in January 2020, and researchers everywhere went to work. BioNTech designed its mRNA vaccine in hours; Moderna designed its in two days.
The idea for both vaccines was to introduce mRNA into the body that would briefly instruct human cells to produce the coronavirus's spike protein. The immune system would see the protein, recognize it as alien, and learn to attack the coronavirus if it ever appeared in the body.
The vaccines, though, needed a lipid bubble to encase the mRNA and carry it to the cells that it would enter. The vehicle came quickly, based on 25 years of work by multiple scientists, including Pieter Cullis of the University of British Columbia.
Scientists also needed to isolate the virus's spike protein from the bounty of genetic data provided by Chinese researchers. Dr. Barney Graham, of the National Institutes of Health, and Jason McClellan, of the University of Texas at Austin, solved that problem in short order.
Testing the quickly designed vaccines required a monumental effort by companies and the National Institutes of Health. But Dr. Kariko had no doubts.
On Nov. 8, the first results of the Pfizer-BioNTech study came in, showing that the mRNA vaccine offered powerful immunity to the new virus. Dr. Kariko turned to her husband. "Oh, it works," she said. "I thought so."
To celebrate, she ate an entire box of Goobers chocolate-covered peanuts. By herself.
Dr. Weissman celebrated with his family, ordering takeout dinner from an Italian restaurant, "with wine," he said. Deep down, he was awed.
"My dream was always that we develop something in the lab that helps people," Dr. Weissman said. "I've satisfied my life's dream."
Dr. Kariko and Dr. Weissman were vaccinated on Dec. 18 at the University of Pennsylvania. Their inoculations turned into a press event, and as the cameras flashed, she began to feel uncharacteristically overwhelmed.

A senior administrator told the doctors and nurses rolling up their sleeves for shots that the scientists whose research made the vaccine possible were present, and they all clapped. Dr. Kariko wept.
Things could have gone so differently, for the scientists and for the world, Dr. Langer said. "There are probably many people like her who failed," he said.
~
he·​ro | \ ˈhir-(ˌ)ō
a
: a mythological or legendary figure often of divine descent endowed with great strength or ability
b
: an illustrious warrior
c
: a person admired for achievements and noble qualities
d
: one who shows great courage
Yeah. Dr. Kariko is a (s)hero. Remember her name. -dayle
April 7, 2021
Please vaccinate. 
"Everyone's tired and traumatized. Normal life is coming back slow and strange, like plant life after a nuclear blast, and we won't know the scale of the damage until something like safety feels possible. It's okay to feel numb right now."
-Laurie Penny
---
I am suffering bereavement and feel cut off from normal life. Can you give me perspective?
Grief hurts so badly because it is about something permanent, writes advice columnist Eleanor Gordon-Smith, but you won't float forever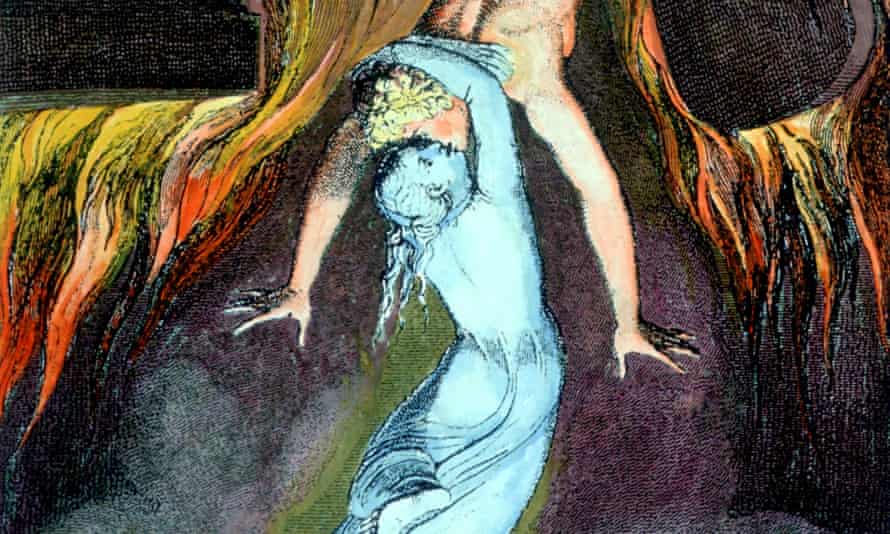 I am suffering. Though it has been several months now, most days it still feels like more than I can bear.
I feel cut off from the rest of normal life, as though I am floating, and I don't know how to come back to normality without the person who I have lost. Please can you give some perspective?
Eleanor says: For finite creatures – who will without doubt experience loss and then in turn be lost – we do a very good job of isolating ourselves in that experience. We do a very good job of leaving each other alone in the one thing that actually unites us.
I know the strangely unplugged feeling you describe very well. The muffling of every sound; the sense of walking through an anaesthetised dream; the disobedience of the fact that garbage trucks are still beeping and dogs are still being walked in parks, as though you could possibly be expected to perceive – let alone return to – a world that has not stopped. It's especially acute at your current moment, after a few months, when people stop asking how you're doing and you might feel some pressure to "move on".
But you already know there's no place unmarred by grief for you to move on to. I think that's why the pain is so bad when it hits; we know it's about something permanent. There's no future where our loved one is alive. So we get hit by one wave of pain for the fact that they're gone, and another for the fact that they will never not be.
Why do friends discard me when I am no longer of use?
Read more
It's enough to make you drown.
When I am drowning I get some comfort from knowing that almost every other person has been underwater too. Some are underwater with us right now, double-taking in the street when they think they see their person, suddenly needing to turn off music they've never before thought of as moving.
The pain never quite goes away. Since so much of ordinary life is built on the promise of painlessness, you may never quite feel fully part of it again.
But you won't float forever. The acuteness of this pain can be its own kind of reality – a way of relating to the dogs in the park and the sounds of the street and the people still around you as gifts that are here for a moment and then wink away. It's all here only for a moment. How astonishing that we would get to be here with it too.
Everybody from CS Lewis to the Queen has said that grief is the price we pay for love. It is a cosmic tragedy that we cannot have that love forever, but there is another, more fragile, more vivid kind of joy inside people who know that it will all one day be gone. The tragedy will never really leave you. But that joy will move in beside it. Some days the loss will be as fresh as if it happened yesterday, but some days you will catch yourself laughing.
Your terrible pain is not the opposite of life, or a sign that you are done living. It is what happens when you see life for what it is: it's a gift, and then it ends.
I wish you luck through your days. I – and millions of us – are with you, being tossed back and forth on the tragedy and the luck that we get to have days at all.
 

March 22, 2021
Scientific breakthroughs are exhilarating and in recognition of brilliant minds joining with the collective spirit to benefit all species. Let's do this! And with open minds and hearts for the common good.
Highly recommend Walter Isaacson's latest book, Code Breaker. (Mind boggling the body of work, depth, research and writing Isaacson continues to share.)
This book illustrates clearly the symmetry of knowledge and research made manifest in the discoveries of CRISPR.
Also, the documentary film 'Human Nature' streaming on Netflix is a wonderful precursor for Isaacson's book, produced by journalist Dan Rather.
This important read from The Atlantic dropped on the 19th gives understanding to COVID, vaccinations and the increasing variants in relation to the vaccine and what scientists are working on now.
THE ATLANTIC
SCIENCE
KATHERINE J. WU
Don't Be Surprised When Vaccinated People Get Infected
Post-immunization cases, sometimes called "breakthroughs," are very rare and very expected.
"Breakthrough infections, which occur when fully vaccinated people are infected by the pathogen that their shots were designed to protect against, are an entirely expected part of any vaccination process. They're the data points that keep vaccines from reaching 100 percent efficacy in trials; they're simple proof that no inoculation is a perfect preventative. And so far, the ones found after COVID-19 vaccination seem to be unextraordinary.
When breakthrough cases do arise, it's not always clear why. The trio of vaccines now circulating in the United States were all designed around the original coronavirus variant, and seem to be a bit less effective against some newer versions of the virus. These troublesome variants have yet to render any of our current vaccines obsolete. But "the more variants there are, the more concern you have for breakthrough cases," Saad Omer, a vaccine expert at Yale, told me. The circumstances of exposure to any version of the coronavirus will also make a difference. If vaccinated people are spending time with groups of unvaccinated people in places where the virus is running rampant, that still raises their chance of getting sick. Large doses of the virus can overwhelm the sturdiest of immune defenses, if given the chance.
The human side of the equation matters, too. Immunity is not a monolith, and the degree of defense roused by an infection or a vaccine will differ from person to person, even between identical twins. Some people might have underlying conditions that hamstring their immune system's response to vaccination; others might simply, by chance, churn out fewer or less potent antibodies and T cells that can nip a coronavirus infection in the bud."
Bottom line: the more folks who are vaccinated the less chance the variants continue to mutate off of each other. We need, at the very least, a base line of vaccinations. This isn't political, or scary, it's science.
As of March 19th, 40 million American's have received full vaccinations. [The Atlantic]
https://www.theatlantic.com/science/archive/2021/03/vaccine-breakthrough-cases/618330/?utm_source=newsletter&utm_medium=email&utm_campaign=atlantic-weekly-newsletter&utm_content=20210321&silverid-ref=NDA5MjcxMTc3Nzc4S0
November 16, 2020
Don't show the COVID graphs, show the COVID victim body bags. -dayle
'The U.S. news media's heavy circulation of images of dead soldiers returning home from Vietnam in "body bags" is associated with popular political disaffection with war commonly called "Vietnam Syndrome."'
[Texas Images: Getty/Rueters]
Restive Peace: Body Bags, Casket Flags, and the Pathologization of Dissent
Rhetoric and Public Affairs
Published By: Michigan State University Press
Abstract

The U.S. news media's heavy circulation of images of dead soldiers returning home from Vietnam in "body bags" is frequently offered as an explanation for the state of popular political disaffection with war commonly called "Vietnam Syndrome." We argue that the rhetoric of Vietnam Syndrome misdiagnoses dissent against war as a photo-pathogenic affective disorder, a visually transmitted disease of the popular political mind. In their respective attempts to stave off the syndrome, Presidents George H. W. Bush and George W. Bush enacted visual quarantines of deceased U.S. soldiers—first in 1991 and again in 2003. Our analysis suggests that President Obama's lifting of the ban in 2009 represented not only a more precise grasp of U.S. war history but also a cynical recognition of the limited need for popular assent in executing the war on terror.
Washington Post
"The number of coronavirus cases in the United States passed 11 million on Sunday. It took 100 days for the nation to log its first 1 million cases; it took just six days to get from 10 million to 11 million. The number of people being hospitalized with covid-19 is also higher. Fearing that the worsening crisis will lead to even more preventable deaths."
CNN
U.S.
11,163,990 Cases
246,953 Deaths
CNBC/11.16.20
'Dr. Anthony Fauci warns "it's not going to be a light switch" back to normalcy even when a Covid-19 vaccine becomes available to the public.
In fact, Fauci recommends people still wear masks and practice social distancing even after getting the vaccine, he told CNN's Jake Tapper on "State of the Union" on Sunday.
Because "even though, for the general population, it might be 90[%] to 95% effective," said Fauci, "you don't necessarily know, for you, how effective it is." Even at those success rates, about 5% to 10% of people immunized may still get the virus.
"In addition, the protective effect of a vaccine may take at least one month, if not slightly longer," says Dr. David Ho, a virologist working on developing monoclonal antibody therapies for Covid-19 at Columbia University. (So far, Pfizer said early results showed its two-dose vaccine showed 90% effectiveness seven days after the second dose. Early data on Moderna's two-dose vaccine showed 94.5% efficacy two weeks after the second dose.)
"Therefore, for the foreseeable future, we will need to continue our mitigation measures, including wearing masks," Ho says, noting that precautionary measures will likely last "for much of 2021."
Dr. Bruce Hirsch, an infectious disease specialist at Northwell Health, adds that many people have strong feelings about vaccines and may not take them, which "will impact the general population from being immune to Covid-19 and prolong the threat of the pandemic."
Fauci predicted to Tapper that most of the country will get vaccinated in the second or third quarter of 2021.
But "we are not going to turn [the pandemic] on and off, going from where we are to completely normal. It's going to be a gradual accrual of more normality as the weeks and the months go by, as we get well into 2021," he said.'
https://www.cnbc.com/2020/11/16/fauci-why-still-need-masks-social-distancing-after-covid-19-vaccine.html
September 12, 2020
---
A possible scenario sees 415,090 Covid-19 deaths by January, the Institute for Health Metrics and Evaluation (IHME) at the University of Washington says in its latest forecast. The worst-case scenario is 600,000 deaths by January 1.
"When we look ahead into the winter with seasonality kicking in, people becoming clearly less vigilant, you know mask use is down, mobility is up in the nation, you put all those together and we look like we're going to have a very deadly December ahead of us in terms of toll of coronavirus," IHME director Dr. Christopher Murray
Mask usage in the U.S. has landed at 45%.
The IHME model is essentially predicting the number of deaths will double in the next four months. As of Friday, nearly 6.4 million infections have been recorded in the US and more than 192,000 Americans have died, according to data from Johns Hopkins University.
AXIOS
A screaming, spreading wake-up call
All the biggest threats to America — most of them predicted, if not known, well in advance — are unfolding before our eyes, in real-time, in unmistakable ways, Axios CEO Jim VandeHei writes.
Why it matters: It's as if God or the galaxy, or whatever you believe in, are screaming for politicians and the public to pop our bubbles and pay attention — and believe our eyes.
Misinformation: Every day brings new stories of other nations manipulating social media — and Americans refusing to believe scientists or experts about factual news, coronavirus prevention, global warming, vaccines and established truth.
Think about the number of educated people in your own life who share fake stories or believe B.S.
Racial reckoning: Protests in America are the biggest since 1968, after literally decades of warnings about needed policing and economic reforms.
Social media has illuminated the injustices, and exacerbated the anger.
Global warming: It's nearly impossible to find a scientist who doesn't agree that a warming planet has contributed to the wildfires destroying big slices of California, Oregon and Washington.
"Combined, the states have seen nearly five million acres consumed by fire — a land mass approaching the size of New Jersey," the N.Y. Times reports.
The record-setting blazes have been "made worse, scientists say, by the climate change caused by the burning of fossil fuels like coal and oil. Such disasters will only become worse as the planet continues to warm."
Let this sink in: 18 of the warmest 19 years have occurred since 2001, according to NASA. We just experienced the warmest decade ever. And six of the biggest 20 fires in California historyare burning now.
A fast-rising China: Every year, China grows bigger and more powerful, most recently seizing control of Hong Kong and trying to buy allies at U.S. expense.
Xi Jinping said this week that China's progress in fighting the virus, including reopening schools, has "fully demonstrated the clear superiority of Communist Party leadership and our socialist system." (N.Y. Times) This is the message Beijing is spreading to other world leaders and their own people, as China seeks to displace America as the great global power.
The pandemic: Our response, infection rate and death count show in irrefutable terms that America, despite the best universities and innovators, is far from the top in controlling the coronavirus.
What's next: The good news is that America still produces and attracts many of the world's brightest minds.
Somehow, these minds need to reclaim a shared definition of truth, and help adapt our biggest institutions to combat fast-growing collisions of politics + technology/science + misinformation.
In Oregon, dozens are reported missing; officials prepare for 'mass fatality incident'
Dr. Anthony Fauci/CNN & MSNBC:
Dr. Anthony Fauci said it could be the end of 2021 before life gets back to how it was before Covid-19.
"If you're talking about getting back to a degree of normality which resembles where we were prior to Covid, it's going to be well into 2021, maybe even towards the end of 2021," Fauci said Friday.
A vaccine will help, but there are caveats, Fauci said in a series of interviews Friday.
A coronavirus vaccine by Election Day? Probably not. Here's why
Fauci has said repeatedly that it's possible at least one of the vaccines being tested could get emergency authorization from the US Food and Drug Administration by the end of this year or early next year. But it won't be available to everyone immediately.
"By the time you mobilize the distribution of the vaccinations, and you get the majority, or more, of the population vaccinated and protected, that's likely not going to happen to the mid or end of 2021," he told MSNBC's Andrea Mitchell.
One stumbling block — keeping the vaccines cold. Most of the experimental coronavirus vaccines must be kept frozen. Speaking during a Friends of the Global Fight webinar earlier on Friday, Fauci said, "One of the things that's always an issue is the cold storage issue, and the 'cold chain' that is so often required."
Plus, people are not always doing what they should do to control the spread of the virus, even now, Fauci said.
"When you're dealing with a situation that requires behavioral change, we in the United States have a significant issue that I'm very disappointed in," Fauci said during the webinar.
"It was stunning to me … that in some states and cities and counties, you would see television clips of people crowded indoors at bars, which is a superspreading event if you ever saw it."
Young people may think they are not going to get dangerously ill, and get careless, Fauci said.
"But what they forget is their societal responsibility to not propagate the outbreak because if they get infected, they're likely going to infect someone else who then might infect someone who really is vulnerable and will have a serious severe consequence."
After record low flu season in Australia, US hopes for the same
And people are spreading misinformation, making the virus even harder to fight.
Fauci also cautioned that just because coronaviruses are in the spotlight, people should not forget the flu.
"The one thing I've learned throughout the years is don't put anything past the flu — don't take anything for granted."
---
Flu Vaccine Finder
---